Sharing a Post from Author Susan Day: Why is Science an important part of Home Schooling?
Since I began this blog, I've not given it nearly as much time and attention as I should. A friend of mine, Susan Day, suggested that it might be time for me to open Find.Learn.Share to guest posts. Susan is a prolific writer with a keen interest in child literacy and grandparenting. We agreed that she would be the perfect candidate to be Find.Learn.Share's first guest blogger. So, let me turn over the floor–I mean screen–to Susan. She's going to tell us why science instruction is important for your homeschooled student. (Ooh, this is going to be good! I love science.)
Why is Science an important part of Home Schooling?
Learning about science is important for many reasons. Science is about debunking myths and providing us with the facts. It can also be about opening a child's mind to just how wonderful the world we live in is. And, importantly it helps children develop a greater understanding of the world around them.
If you are a home schooler or teacher including science projects will ensure your curriculum is well rounded and universal. It will not only fill your child's mind and heart with wonders, but will help them understand why they must defend and nurture the environment.
Enquiring minds
All children are naturally curious. They explore the world with their eyes, hands, ears, and even their mouths. How many toddlers reach down pick up something disgusting off the ground, and they pop it in their mouths! Yikes!
Science helps feed and explore that curiosity. How does a tree grow? Where do bees go at night? Why do snakes bite? Where do eggs come from?
The natural world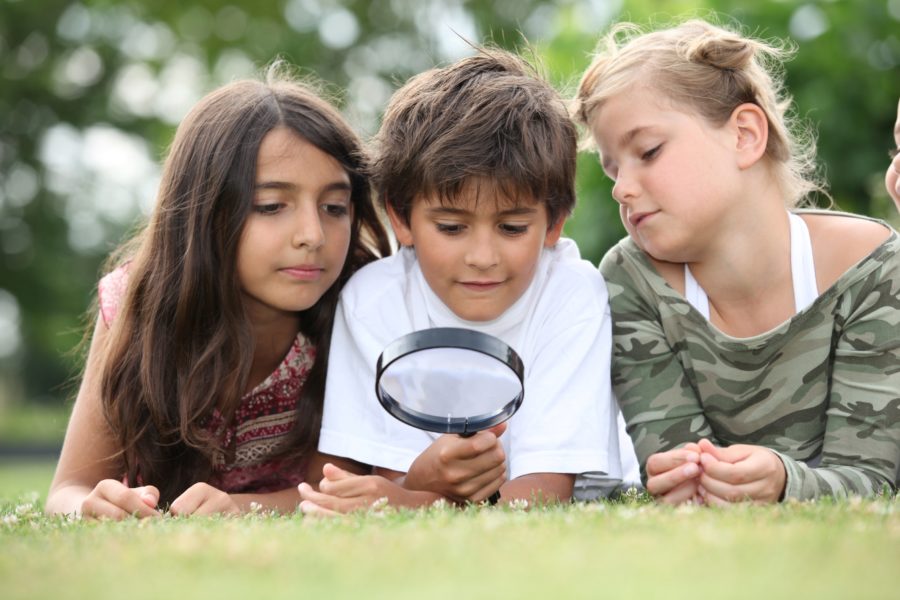 Unless you live in a concrete box, the natural world is all around you and your students. Trees, bushes, insects, birds and other creatures live around us in abundance. An early walk around your garden is a wonderful way to discover who we are sharing our world with.
These types of simple investigations help us to not only learn about our world, but also appreciate it. There is an important aspect of mindfulness which requires a daily study of what is happening in our gardens.
Recently, I discovered a fat, blue and black banded native bee buzzing around my flowers. I have also followed the adventures of large, brown spider who builds its web from the roof to the ground each night.
A child might ask, why doesn't the spider make its web last for days, and not just one night? He or she may wonder why bees come in different colors and shapes. I know I do!
Food and science
Perhaps one of the most important functions of science is teaching children where food comes from. Studying how food travels from the farm to their plate, where it is grown and why are essential questions. Your students could grow simple vegetables and learn how plants produce seeds too.
They could learn how to prepare and cook food, so that they are physically and mentally healthier. With strong links being recognised between mental health and diet, it is imperative that this branch of science be explored in every curriculum.
Stars, space and beyond
Don't forget to encourage your children to turn their eyes upwards whenever possible. A monthly night excursion will reveal so many treasures in our night sky. How else, is a child to stop with awe when they see their first shooting star? Or, see constellations shift across the sky, and learn why we have four distinct seasons.
Boundless topics and questions
The subject of science is a huge umbrella under which many topics and ideas can be explored. It allows children to become physically involved and be active. They learn about how resilient and fragile our planet is on a global scale, and how important it is to look after it. They cultivate an idea of what role they can play, whether it is astronaut, marine biologist or simple gardener. And they develop feelings of connectedness and peacefulness with themselves and the community in which they live.
About the author – Susan Day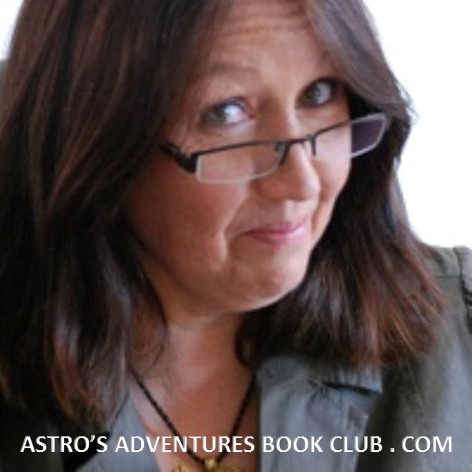 Susan Day is an author of 15 books, an educator, and a content marketer. Her blog, Astro's Adventures Book Club, is full of ideas and tips for grandparents who want to build a strong relationship with their grandchildren. In particular, Susan specializes in helping grandparents share their love of books with their grandchildren. Susan is currently writing a book titled, The Top 10 Things Happy Grandparents Never Regret Doing!
Susan lives in country Australia with four dogs, three boss cats, three rescue guinea pigs, and an errant kangaroo. And, apart from blogging, writing and reading; she loves drinking coffee, painting and learning to box.
Thanks, Susan!